Taken from malaysiakini.com
Today, Pakatan Harapan faces its 100-day report card. The idea of '100 days' is somewhat arbitrary and any assessment in the early days of any administration should also be treated with caution – including this one.
This is especially the case given the difficult conditions Harapan has inherited, not only the financial liabilities caused by reckless spending and serious graft, but decades of erosion in institutional competence and good governance. The problems lie not only with the political system but extend into society where social relations are deeply coloured by race and resentment as well as uneven education and entitlements which reinforced inequalities.
Let's start with the positive, however. First of all, Harapan has shown that it can work together as a new coalition, and it has found its footing. While there have been moments of frustration – immature behaviour from those coveting position they somehow think they are entitled to – the five parties (with Warisan) have worked out many of their key differences and put in place a cabinet that while may lack in experience, is arguably the most talented and clean government in decades.
Over the past three months, these officials on the whole have worked hard to learn the ropes in environments that have been at times hostile and unwelcoming. They have been under the microscope and faced intense public pressure.
While there have been mistakes in (mis)handling questions on issues such as the United Examination Certificate (UEC), lesbian, gay, bisexual and transgender (LGBT) rights and foreign workers (and these speak to broader needs for greater reflection and engagement on these controversies), to date these mistakes have not fundamentally damaged the goodwill Harapan has from the majority of the electorate. One hundred days on, surveys show that the majority of Malaysians continue to support the bringing about a stronger 'new' Malaysia.
Second, there have been some important reforms introduced. Most of these have been internal and off the radar. The first has been granting more power to Parliament, an important strengthening of the checks and balances. The Malaysian Anti-Corruption Commission (MACC), the Electoral Commission (EC), Human Rights Commission of Malaysia (Suhakam), The National Audit Commission, Public Service Commission, Education Service Commission and Judicial Appointments Commission all report directly to Parliament rather than the prime minister.
Decentralisation of power
These initiatives have been led by Prime Minister Dr Mahathir Mohamad, who is now engaging in a meaningful decentralisation of executive power. Comparatively, Mahathir has also allowed ministers greater autonomy than in the past.
Third, there has been considerable restructuring of departments with the bureaucracy, with different agencies and units now coming under different jurisdictions. Some of these initiatives streamline governance and decision making, although not all of the restructuring has been clearly explained, leaving the impression (and in some cases, the reality) that turf wars are about politicking and positioning rather than governance. A good example is the divisions of the Ministry of Finance.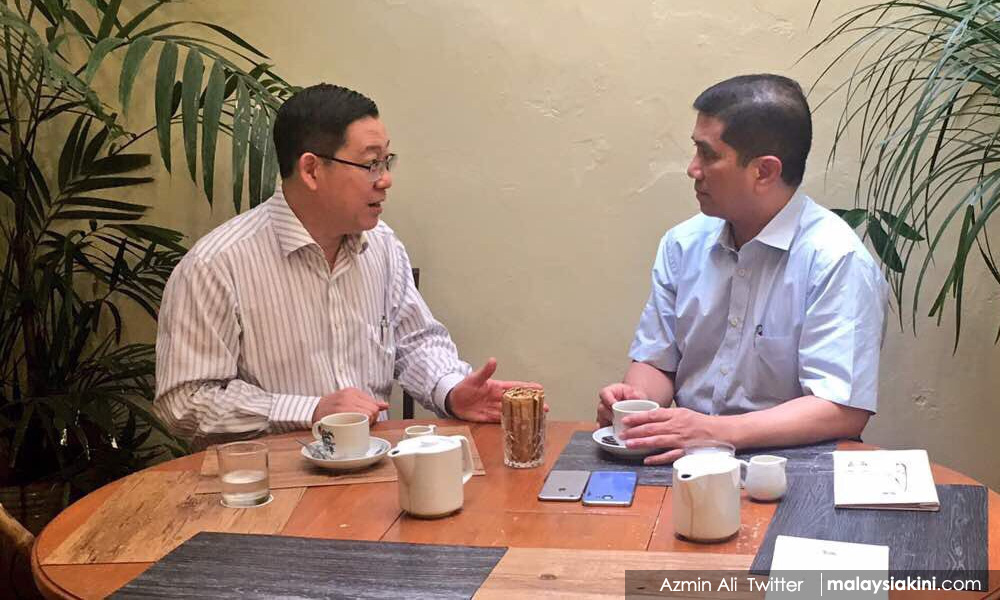 Fourth, there have been important reversals in entrenched exclusionary practices of the previous BN government. This week, the announcement of the end of propaganda outfits of the Biro Tatanegara (BTN) and National Service programme was made. Over the past three months, there have been scores of questionable contracts cancelled as part a broad review of spending and graft. Most of these have been done on an "ad hoc" basis but taken collectively, there have been important reviews in largely an inward-oriented process of assessment.
Fifth, there has been greater attention to corruption and abuses of power, particularly surrounding 1MDB. While many bemoan the slow handling of the serious corruption violations, including those associated with former prime minister Najib Razak, there has been a stream of reports of assets captured, investigations opened, scores of bank accounts frozen and, in some cases, charges filed. The MACC has been working overtime in carrying out investigations with greater independence than before.
Finally, there has been greater inclusion of Malaysia's diversity in government and political life. From the composition of the cabinet to patterns of public engagement, more groups have had access, and with the greater press freedom, more issues have been raised in public, including many sensitive ones.
Despite continued reliance on race and religion on the part of the opposition parties (Umno and PAS), there has also been considerable debate on a range of issues that speaks to underlying aspirations for different narratives and political participation. Even in Parliament, the focus has increasingly been on policy issues. In the spirit of the post-GE14 'durian runtuh', the bitter and the sweet have offered more to the public to taste.
These changes speak to the new political environment as Malaysia's ongoing transformation is unfolding. On the whole, the focus has been on the past, cleaning up the situation inherited and, in many cases, reversing unpopular policies. The guiding framework for changes has been the Harapan manifesto, which has proven to be both a basis for action and burden in that many of the proposals are financially untenable.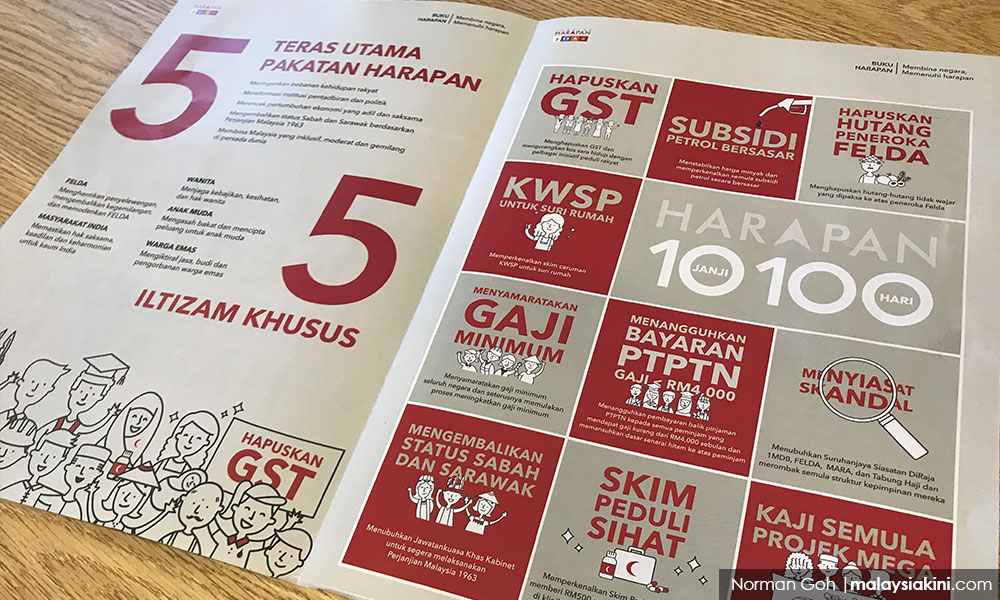 As Harapan has been in government, they have differed on whether some of the policies are politically viable, such as the UEC, and this shows that coalition dynamics are still evolving.
Legitimate criticisms
There are, however, quite different interpretations of the changes taking place, not only across the political divide but among different stakeholders. Legitimate criticisms can be made, as there is inadequate attention to addressing problems being currently experienced and indications of future trajectories.
Foremost are percolating concerns about the economy. Harapan did a good job in managing the initial transition, instilling confidence. As time has progressed, this confidence has waned. While there has been a retail boom and a boost in some sectors from the end of the Goods and Service Tax (GST), many Malaysians have not witnessed a significant drop in prices.
Many businesses used the opportunity to rake in profits at the expense of consumers, a development that contributed to the negative impact of the GST originally. Many of the deep vulnerabilities with cost of living are still present, and deeply felt by vulnerable populations. There are worries that the return of the SST will lead to a similar negative impact on consumers.
Investors who have been waiting for approvals have been put on hold, now for most of 2018 as decisions were put off earlier in preparation for GE14. Impatience is growing. At the same time, the contract-driven domestic businesses are being dislodged from their hold on government largesse, and with these displacements, there is resentment.
In the climate of greater austerity, public spending is less of a driver for the economy. Collectively, there is a perceived slowdown in some quarters, which has been exacerbated by a lack of clear policy direction for the economy. To date, attention has focused on ending projects, not the experience of ordinary people. Harapan needs to be reminded that the main concern that brought them into power involved bread-and-butter issues.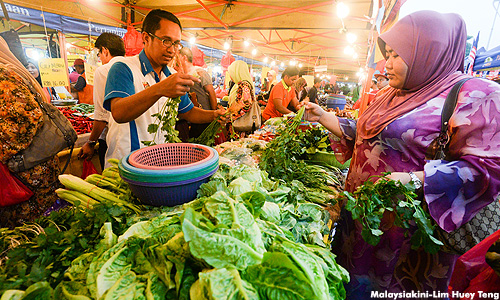 This was closely followed by calls for reform. There are many visions of what the reforms should be and how they should be prioritised. The Institutional Reform Committee has made its recommendations and the public is looking for more substantive initiatives than those implemented to date.
Keep in mind, no draconian laws have been removed although a repeal of the anti-fake news bill has been tabled. No meaningful anti-corruption measures have been introduced, especially to prevent corruption in the Harapan government. The investigation of Defence Minister Mohamad Sabu's aide for "crowdfunding" speaks to the problem of the urgent need for anti-corruption checks.
Programmes to prevent police abuse and reduce trafficking have yet to be brought in, despite their inclusion in the manifesto. The need for Independent Police Complaint and Misconduct Commission (IPCMC) and investigation into human trafficking crimes in Wang Kelian is long overdue. The same lack of attention to improving electoral administration is also evident. Even in the area of child marriage – preventing the young from abuse – has been mired in a muck of unprincipled platitudes.
Along with the economy, Harapan based its legitimacy in GE14 on bringing about change, and further delays in bringing about substantive reforms promised in the manifesto will undermine its support among its political base.
Malay votes
A problem that Harapan has experienced in the first three months is a fixation with those that did not vote for them. Harapan itself has focused on the "half empty" glass with high levels of sensitivity to what the rural/semi-rural Malay base may think of the new government.
My estimates of the results show that Harapan won 23.5% of the Malay vote nationally (compared to 44.5% won by Umno and 31.9% won by PAS). There is indeed a Malay minority of support for Harapan.
Insecurity about a Malay deficit has been driving defensive responses and contributed to overcautious and doubletalk on many issues of race and religion. Harapan has unfortunately continued to use a simplistic ethnic lens to understand Malaysia's diverse and complex society. This is hampering the evolution of a different narrative, a different Malaysian future.
It has not helped that not all of Harapan seems to be on the same page about working collaboratively. While the coalition has come together, the splits that undercut support for Pakatan Rakyat are still present.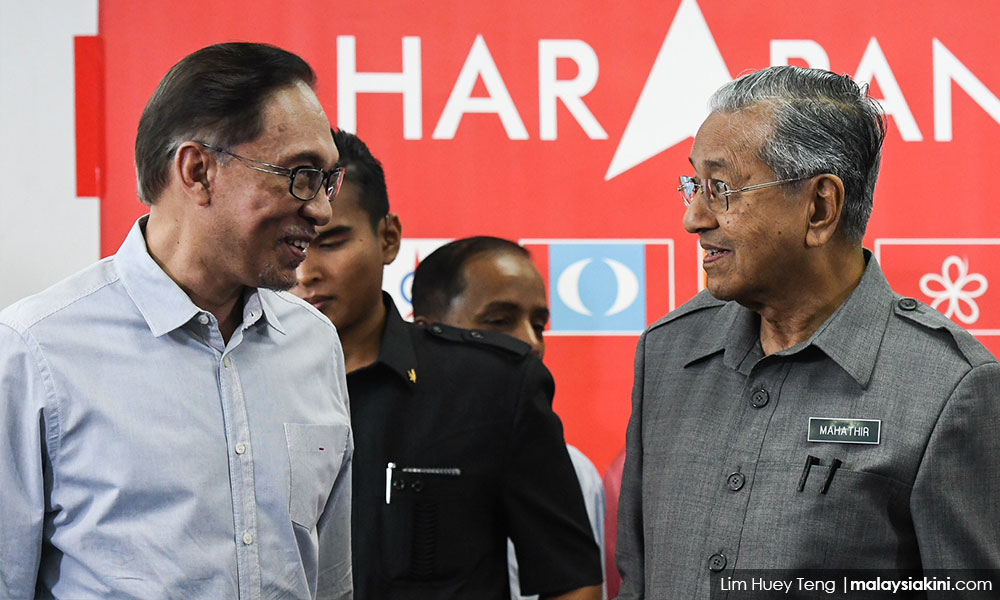 In the last three months, questions have been asked about PKR leader Anwar Ibrahim's commitment to political reform, and whether his personal ambitions are colouring his actions, including an unsettling interview in Utusan Malaysia and an Umno-like 'defend the royalty' narrative. At the same time, grouses are being made about the appointment of former finance minister Daim Zainuddin and perceptions of persistent patronage, with resentments growing and accusations being hurled. Despite taking on the task of governing, suspicion of Mahathir also persists.
Harapan continues to be hampered by a trust deficit. Many of its own members are attacking one another. Conspiracies about alliances, intensive politicking and reports of infighting (often played out in the press) are taking away from what Harapan should be focused on – governing. After 100 days, these sorts of things should be declining, not increasing in prominence.
Practices do not change overnight, and arguably they realistically cannot be expected to do so. The trajectory overall has been positive. This does not mean that attention should not be drawn to areas where there is dirt in the glass, and a possibility for a brighter future.