17 Mar

A time for recognition of Covid-19 deaths

Today marks the second anniversary of the first Covid-19 deaths in Malaysia. Sadly, on this day two years ago, two Malaysians died. A 60-year old pastor from Kuching, David Cheng, died along with a 34-year-old man in Johor.

Since then (through yesterday), 34,099 have died. Another 105 people died yesterday, with an average of 87 people dying from Covid daily this week alone. Of the total deaths, 7,128 are brought-in-dead (BID).

According to the Ministry of Health's website, 28 out of 100,000 persons died in the last six months. These figures only capture recorded deaths from the virus, not those who may have passed on from conditions brought on from Covid.

Malaysia is fortunate compared to many other countries, as her death numbers are comparatively low. They are comparatively lower due to the steps that the overwhelming majority in Malaysia took to care for each other, the life-saving government interventions on vaccination, heroic work of Malaysia's health workers and the limited traction of the anti-vaccination movement, at least in the early stages of the vaccination programme.

For the families and friends who have lost loved ones, however, the number they remember is the person they have lost. Lives have been shattered. Grief is ever-present, often debilitating. Caretakers, parents, grandparents, aunts, uncles, friends are no longer with us. Many children have been orphaned, with families losing their breadwinners.

The number of people affected by loss is not insignificant. Studies estimate that per person, at least nine others have been directly affected by Covid losses – putting the estimated number personally impacted by loss in Malaysia at over 300,000.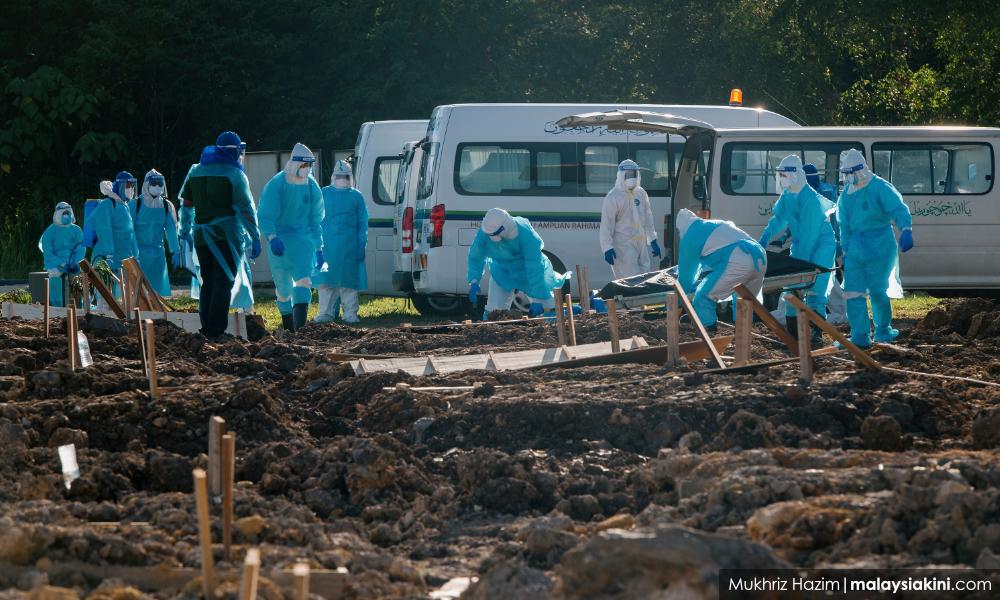 To put this in context, this is one of the most concentrated deaths in Malaysian history. It exceeds the deaths from the Malayan Emergency (less than 10,000), the deaths from the tragic MH370 crash who have received a memorial and those from MH17 (without a memorial). In the last two years, Covid-19 is now among the leading causes of death nationally.
On this anniversary date, it is important to acknowledge Covid deaths and openly discuss some of the difficult issues with these deaths.
A public conversation about Covid deaths is needed, with the hope that those that have lost loved ones can receive better support and recognition of their loss. Even with valiant efforts to tell Covid loss stories online, most of the Covid deaths in Malaysia remain faceless statistics, recorded by place of death rather than by a face.
A more open discussion can also lead to better prevention policies as Covid-19 remains serious. The losses are being down-played. There is pressure to 'move on' to return to 'normal' as the deaths from Covid themselves have become worrying normalised.
Victim blaming not constructive
A recent piece by Malaysian-born Ed Yong in The Atlantic analysed this phenomenon in the United States, discussing how the virus has killed ethnic minorities and elderly, disproportionately poorer and vulnerable populations, and the difficult questions about responsibility for the deaths and norms associated with death.
Death is often not discussed openly in Malaysia. In light of the significant losses from Covid, this should change.
Three of the themes in his article are relevant for discourse in Malaysia. Firstly, there is the tendency to blame a Covid death on individual failings. Too often, the view is that those who were unhealthy died, with the implicit assumption that the deaths were self-inflicted.
This is far from the truth, as health conditions involve much more than lifestyle choices. It also speaks to how the most vulnerable in society are seen, failing to recognise and empathise with vulnerability. There is also inadequate understanding of those who have chosen not to be vaccinated and their choices. A 'blame the victim' mindset is not constructive.
The next is a tendency to believe that all the deaths were fated. While beliefs matter (greatly), so do the actions of individuals. Many of these Covid deaths could have been prevented with better interventions and assistance, especially given the large number of brought-in-dead.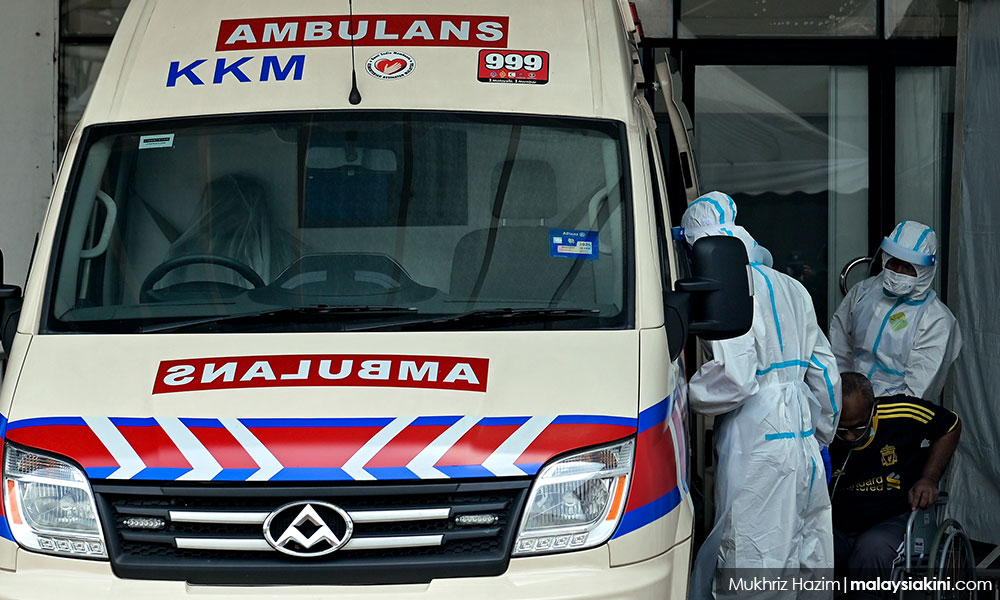 Finally, there is the tendency to politicise the deaths, to see the deaths as a product of one government's failings or another. The reality is that all three governments in power during Covid could have done more, made mistakes and will continue to make mistakes.
So far, the effect of 'blame the government' has been to turn away from a needed recognition of the social impact of Covid deaths rather than to strengthen policy responses.
More support needed for families with Covid death
Moving forward, there is a need to adopt a more holistic lens to understand Covid deaths in Malaysia. The reporting focus has centred on location, pre-existing health conditions (comorbidities), age (older), and vaccination status (non-vaccinated). A few studies/articles discuss the different ethnic composition and gender composition of those who have passed on – predominantly Malays and male.
A Lancet study published last year suggests that an estimated 14 percent of deaths in Malaysia were non-Malaysian, suggesting disproportionate effects of Covid among migrants. More attention needs to be placed on other social conditions that contribute to Covid deaths, notably socioeconomic standing, education and access to health care.
Equally important is a need to strengthen the support to families who have lost someone to Covid. The loss of breadwinners and those orphaned need greater support than has been provided to date.
Financial assistance needs to move beyond one-off payments of assistance; large numbers of people have experienced trauma and continue to do so.
Lastly, there needs to be consideration of greater recognition of the deaths to allow for national healing. The pain of loss from Covid remains real for far too many.
Globally, there have been memorials for those lost to Covid and places provided for remembrance. Those lost to Covid should not be forgotten. Creating space for greater recognition of Covid deaths can help Malaysia move forward.
First published on malaysiakini.com