12 Sep

BJ Habibie, Indonesia's renaissance leader

Pak BJ Habibie, Indonesia's third president from 1998-1999, passed away yesterday. He was 83.

Born in Parepare in South Sulawesi, Habibie was a man who embodied the hopes and ambitions of Indonesia's post-colonial generation. He won a scholarship to study aeronautical engineering in Germany. Through his hard work and dedication to his studies, he succeeded in not only completing his doctorate, but also developed important foundational ideas in thermodynamics, construction, and aerodynamics that still hold his name. He rose to become the vice-president of Messerschmitt-Bölkow-Blohm in Hamburg, now part of Airbus.

Recruited by Suharto, Habibie returned to Indonesia in 1974 to contribute to the country's industrialisation, particularly the aviation industry. He served in six different cabinets, promoting science and technology. He led the Indonesia Muslim Intellectuals Association (ICMI) which served to widen the base of support for the New Order government, and embraced how faith, modernity and community were intertwined.

In 1994, his tenure was marred by corruption allegations involving the procurement of East German retired warships for the Indonesian Navy. This story led to the controversial ban of Tempo magazine, which reinforced his role as part of the New Order regime.

In March 1998, at the height of the Asian Financial Crisis and Indonesia reformasi movement, Habibie was (re)elected to the vice-presidency. He would assume the presidency in May that year when Suharto resigned. His relationship with his mentor was never the same.

Scholars have written about his presidency – the impact of the liberalisation of the media, changes to the political parties facilitating competitive elections, his engagement with civil society, his outreach to Chinese Indonesians after the horrific riots, and troubled handling of Timor Leste's independence referendum.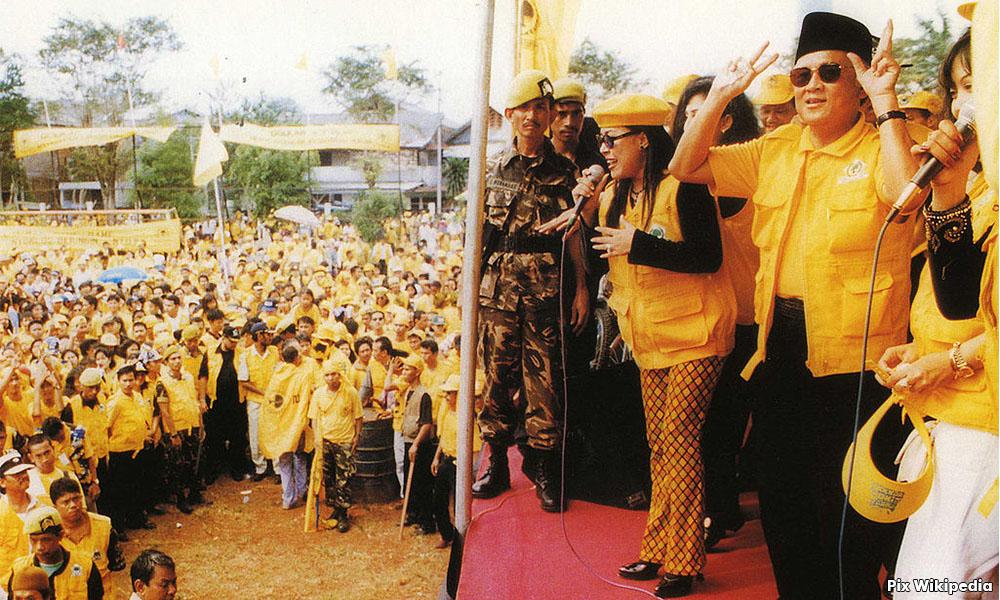 At 17 months, it was the shortest presidency in Indonesian history to date, but arguably one of the most impactful. Habibie helped put in place the foundations for democracy in Indonesia and stabilised the country's economy after one of its worst crises. When his presidency was embroiled in corruption allegations, he did the right thing and stepped down – assuring the first peaceful transfer of power for Indonesia.
Above the fray
What is less known is what he has done since he left office. In 1999, Habibie set up The Habibie Centre (THC) to promote dialogue and democratisation. It was part of his deep commitment to strengthening democracy in Indonesia and in the region.
Despite being part of the New Order, Habibie strongly believed in the values of civic engagement, freedom, rule of law and tolerance, and recognised the importance of instilling these values in education. This past June, he presided over the soft launch of the Habibie Institute for Public Policy and Governance at the University of Indonesia.
Habibie remained committed to promoting science and technology. He never let go of the dream of Indonesia having a vibrant aviation industry. He embraced new technology – from his personal use of social media to new aerodynamic techniques. He believed in the power of ideas, and the need to look toward and prepare for the future. He remained an optimist, seeing promise and opportunities ahead.
Throughout the 20 years since he left office, he continued to play a political leadership role – as a statesman. He stood above the fray of elite contestation. In the divisions associated with Indonesia's last April's presidential election, Habibie encouraged dialogue, as he often did, behind the scenes to encourage dialogue and to put the country's interest over that of individuals. Importantly, Habibie set an example by discouraging his children from directly entering politics while he was alive.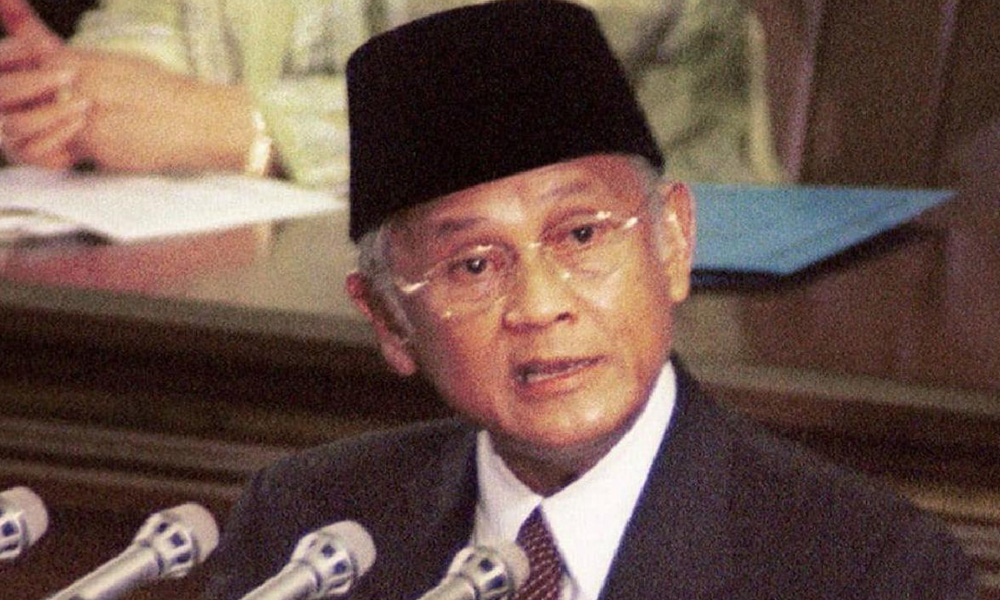 Habibie also served to demystify the presidency, sharing his own personal story. His enduring love for his wife Hasri Ainun was a subject of a bestselling book 'Habibie and Ainun,' and then a film. His life story has become part of popular culture and has served to bridge the divide between the elite and ordinary citizens. He moved from being a leader for the people to one of the people.
Habibie remained engaged on regional issues. Last year after Malaysia's 2018 general elections, Habibie and I met (as part of my role in THC) to discuss Malaysia's future. Habibie spoke of the challenges of political transition and expressed his worries about how distrust from the past would shape Malaysia's future. He stressed the importance of patience and vigilance, pointing to the lessons of his tenure – the need to engage a vibrant civil society, to strengthen political institutions and to implement meaningful reforms.
On a personal level, I am grateful for what Habibie taught me, the knowledge he shared and his friendship. He loved to laugh, to argue and to engage ideas. He enjoyed music and wrote poetry, as he valued the arts and creativity. He listened – and talked (a lot and often at an excited fast speed). He analysed and reflected. Importantly, he cared – not only for Indonesia's future, but for regional and global trajectories ahead.
He was a true polymath – an engineer, a moderniser, a talented politician and Indonesia's renaissance leader.