05 Mar

Johor voting retrospective: Turnout and turns in support

With one more week left in the Johor campaign, parties are ratcheting up their efforts. They are working to galvanise support among traditional core supporters and win over sceptical swing and new voters.

It is useful to look back to understand how Johoreans have voted in previous state polls and what these patterns imply for the 2022 state election.

The findings show that despite an impression that Johor has been a 'safe deposit' state for BN until 2018, there have been considerable changes in voting since 2008.

Given shifts in voting behaviour, the support of Johoreans for both Umno/BN and Pakatan Harapan should not be taken for granted, especially in light of the entry of young and automatically registered voters who now comprise a third of the electorate.

Drawing from previous patterns in Johor and recent voting trends in other state elections, three dimensions of voting behaviour will shape the Johor outcome: turnout levels, turns in support among communities (by ethnicity and age) and turns in support in rural/semi-rural areas.

BN hopes the turns will come in their direction, but Perikatan Nasional (PN), Muda and Pejuang are aiming to win over a sizeable number of traditional Johor swing voters.

How low can turnout go?

The first consideration is turnout. Devoid of large ceramah and without clear messages, Johor's campaign has no excitement so far. Turnout is the primary concern as civil society organisations such as JohorNundi and Undi Johor are working to bring out (and back) the vote. It is also on the mind of parties.

The electorate now includes over a fifth of voters who have never participated before but had the option to register, who are over 24 years old. This inclusion of non-registered voters enhances the need for parties to engage, a difficult task in a campaign without momentum and with unevenly applied standard operating procedure (SOP) campaign rules.

Along with Covid-19 and increased distrust, mobilising the Johor electorate has been difficult.

Importantly, Johoreans do have a tradition of high voter turnout, with a strong sense of civic duty and pride in their place in shaping national politics.

Voter turnout has averaged 80 percent in the past four elections. It increased from 74 percent in 2004 to 87 percent in 2013 and 85 percent in 2018.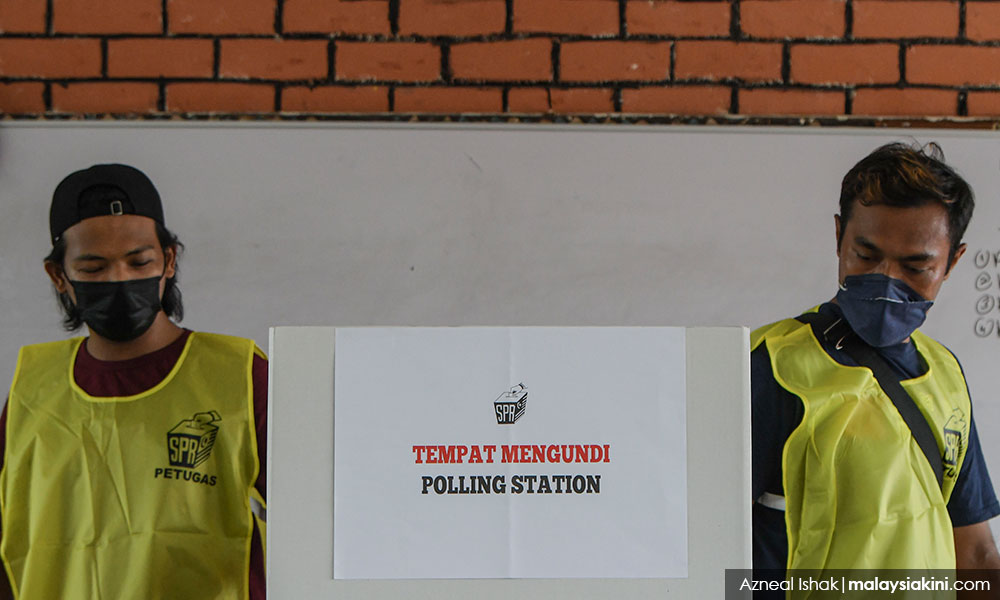 The Election Commission is targeting 70 percent for these polls, but given the mood so far on the ground, especially among Chinese and younger voters in urban areas, this will be a real challenge.
The disappointing number of postal voters at 7,814 Johoreans abroad is indicative of a worrying trend. Turnout may drop below 60 percent with the turnout among some communities declining further.
Projections suggest that lower voter turnout will affect the outcome of the contests, disadvantaging Harapan/PKR candidates the most, especially in more semi-urban seats. This could impact the results in at least half of the seats in the Johor polls.
U-turns in support
One pattern that is emerging in Malaysian voting behaviour generally has been a contraction of support for Harapan since 2018.
Disunited in Johor, Harapan/PKR is struggling to win back the levels of support it won in GE14. Voters see the coalition as divided with at least two different logos of parties in this election. PKR's decision to 'go it alone' and use its own logo to woo supporters has stressed the division among the coalition.
Harapan relied on the support and its unity to win the Johor government in 2018. This helped to draw swing voters to their side.
Previous ethnic patterns of support for Harapan suggest first that the swing group was Indian voters in GE14. It almost doubled from an estimated 41 percent to an estimated 78 percent.
Indians make up 7 percent of the overall vote and will be decisive in key seats, especially in semi-urban areas such as Segamat, Kluang and Yong Peng areas.
Indians swung the most in GE14 and without them, Harapan would not have won the government. Harapan's fortunes rest on maintaining at least 60 percent of Indian Johorean support.
Chinese support was also extremely high in the state, reaching one of the highest in the country at 91 percent. This has only one direction to go – down.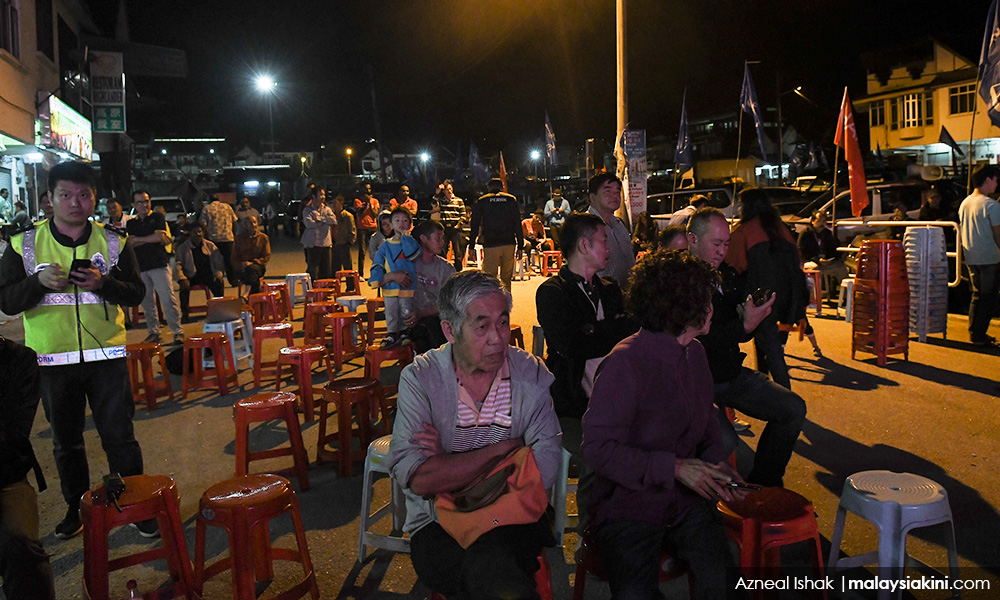 Discussions on the ground reveal that there is considerable anger among the Chinese community at Harapan's performance in government, especially among entrepreneurs.
This was evident in the by-election of Tanjong Piai in 2019, and was compounded by two underperforming Harapan chief ministers. Harapan campaigns are aiming to reverse this criticism in long overdue voter engagement.
For many Johoreans across ethnic communities, however, the 'change' did not bring about better governance on the ground, a theme reinforced by the BN-media machine as well. As such, Harapan is on the defensive in this campaign so far.
Harapan is dependent on Chinese support and turnout to maintain seats – a failure to bring back Chinese support could see Harapan and PKR's seat share erode, and if it reaches levels in Sarawak (over 20 percent decline and coupled with a high turnout drop of over 30 percent), a possible two-thirds victory for Umno/BN.
Malay support for Harapan in Johor was on par with the national average in GE14, but trends since then have seen also an erosion, compounding the electoral challenge Harapan faces. The question is whether the swing will come back to Umno or go to other Malay parties. PN holds the advantage in winning swing voters unhappy with Umno.
Youth election
Harapan and its ally Muda are looking at another lens to maintain their electoral strength – youth. Harapan won a majority of voters under 60 in GE14. While one-fifth of Johor's electorate is over 60 (a considerable number of retirees), the youthful injection of voters will shape the outcome next week. The key is whether Harapan and its allies will maintain high levels of youth support.
Umno/BN is particularly concerned with the youth uncertainty. In GE14, the old coalition only secured a third of the electorate under 50 in Johor. The remaining share went to PAS, which won 10 percent of voters under 40.
Where will the youth go this coming election? Muda's presence is important as it connects to the aspirations of young people and channels their concerns. Yet, it is not clear whether the youth will extend their support to Harapan and how much support will move to Muda.
While BN has its loyalities, Muda is the clear favourite among younger voters. If trends from Malacca continue, then PN may also gain some support from younger voters as well.
Importantly, youth turnout in Johor has not varied significantly from other age cohorts in the past and although many are outstation, their engagement on social media remains as high – even higher – than other age cohorts. Johor's polls is very much a youth election, as they will determine the result (if they come out).
U-turn among swingers
The swing of voters to other parties is also in focus, notably from BN to PN and even in a couple of seats, notably Kempas, from BN/PN-Harapan to Pejuang.
Voting change has been a significant and steady erosion for BN, starting in 2008 among the Chinese and concentrated first in urban areas and later extending across groups and across regions in GE14.
The geographic lens offers insights. The history of voting in Johor shows recent large swings of over 10 percent across the state, even in rural areas where BN lost 13 percent in GE14 compared to GE13.
The semi-rural shift was even larger, a 16 percent erosion. With almost half of the polling stations in rural and semi-rural areas, these areas are those to watch most in this coming polls, for a swing back or to alternatives.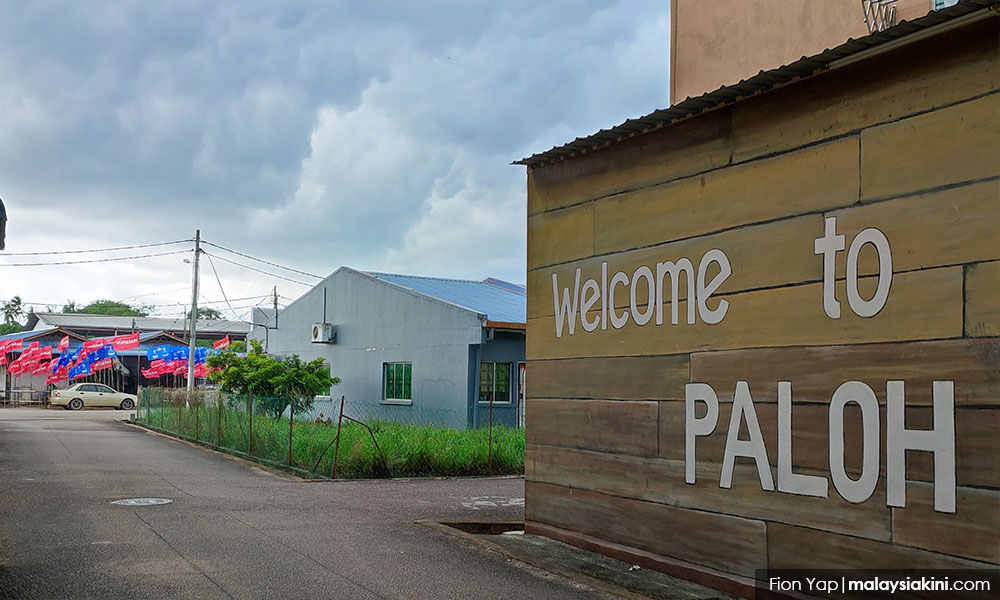 Small towns, such as Pekan Nanas, Tangkak, and Jementah and even smaller towns of Kahang, Bekok and Paloh, are barometers of the life blood of Johor. The seat contests in these semi-rural areas are intense. Many remain too close to call in the multi-cornered seats as over half of the seats in the state are highly competitive.
Johor experienced significant changes in voting support in GE14. Going into this election, Umno/BN clearly has the advantage if recent trends in turnout and voting support shifts extend in Johor.
Yet the data shows that this advantage will require Umno/BN to make significant inroads to reverse patterns in voting trends and for many Johoreans to stay home and not vote. While Harapan faces serious challenges, Umno also has its work cut out for itself as well.
First published on malaysiakini.com