21 Jun

'Old normal' returns to Chini?

Perikatan Nasional (PN) will face its first by-election on July 4 in Chini – a constituency in the heart of Najib Razak's constituency of Pekan in Pahang and the first since the global Covid-19 pandemic.

This remote constituency is a 'sure-win' for the grand old party seeking a return to grandeur. The focus will centre around the voting majority, as a measure of support for Umno, the viability of the party's collaboration with PAS as part of Muafakat Nasional, and, importantly, for endorsement of Najib himself. Attention will also centre on how Covid-19 is shaping the campaign – as an issue, its effect on campaigning, and as a public health problem.

Chini is already being portrayed as a symbol of a more confident Umno – now back in power and driving the practices of the Muhyiddin's PN government. This same confidence also spills over into how Covid-19 is being portrayed – essentially as a problem solved.

Most of the old campaigning activities – ceramah (now indoors), face-to-face meetings (no handshakes), house visits (a record of the houses visited to be kept) and walkabouts (with a maximum of three people), all with facemasks and hand sanitiser – are being allowed with minor modifications. The image that is being created is that even in this era of 'new normal', the 'old normal' is alive and well.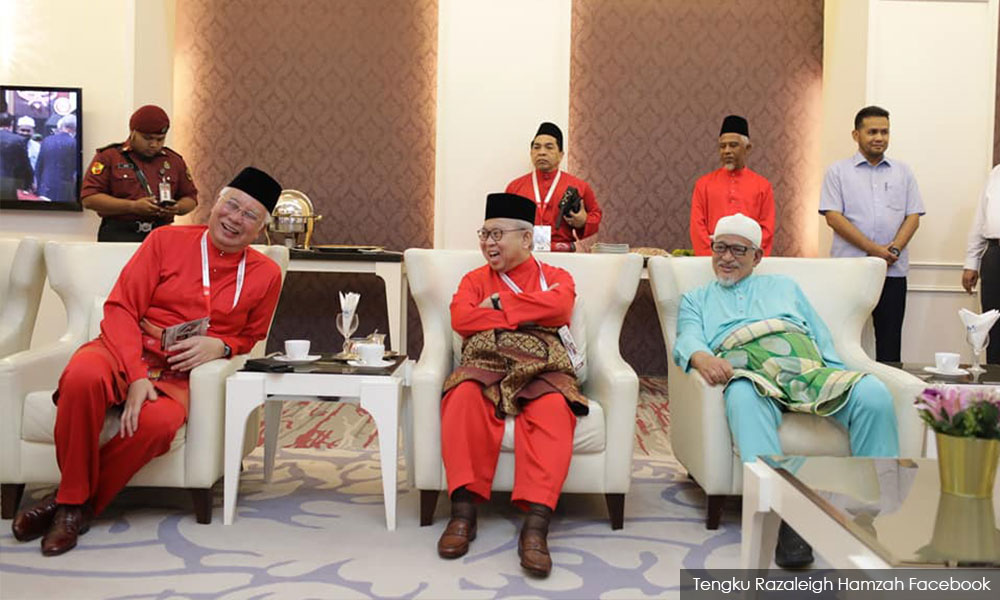 The neglected dragon
Around 85km from Kuantan, Chini is a rural constituency with over 30 small villages concentrated around Tasik Chini – a beautiful and mystical lake – the second largest freshwater lake in the country (comprising 12 smaller lakes). It is known for its magical pink lotus blooms in August and September – as well as a local legend that a dragon lives there, Naga Seri Gumum (or Malaysia's Loch Ness monster).
Legend also says that there is a Khmer city at the bottom of the lake – this might help explain why so many Cambodian Khmer settlers have moved into the broader constituency of Pekan since the competitive polls of 1999.
This area concentrated in Terpai around Tasik Chini as well as the historic village of Kampung Gumum, which has long been inhabited by the Jakun, an Orang Asli community, in what was a dense forest, part of which has been transformed into small agricultural areas focused on growing herbs. Orang Asli comprises only 9% of the voters.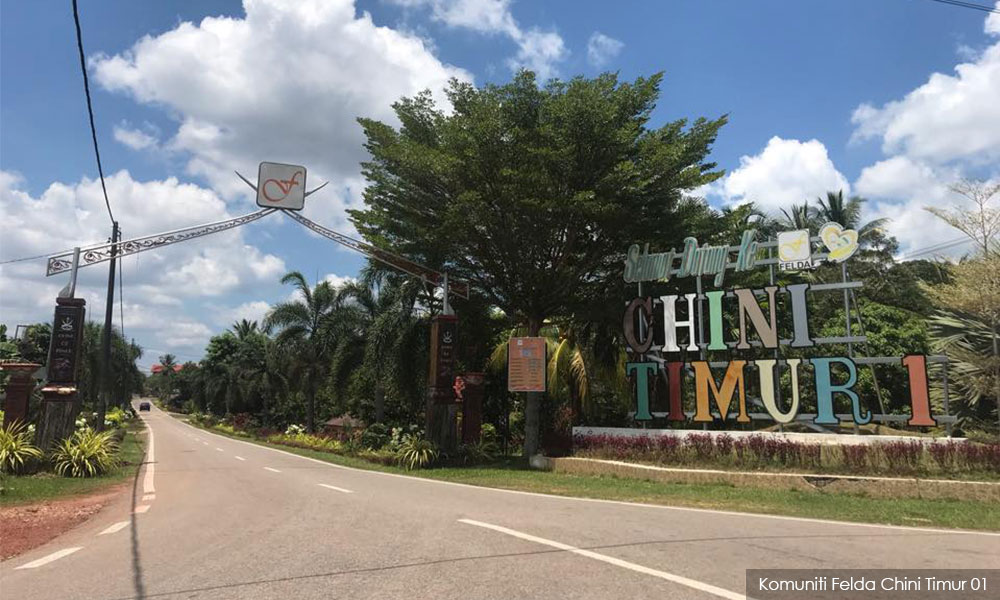 In May, there was a sighting of a tiger in this area, as the forest and land remain the core source for livelihoods. The local community around the lake has also relied on tourism, which has been negatively affected by Covid-19. A large share of voters work outside of the area, as there have been few opportunities, especially for the young.
In recent years, environmental concerns involving alleged pollution and concerns about dams in nearby rivers have come to the fore. Chini has been at an unacknowledged crosshair of development that has scant regard for environmental protection and even less attention to the concerns and participation of local communities. Like many rural communities, an acquiescence to decisions made afar has been taken for granted.
From the late 1970s, Chini became part of the Felda settlements – known appropriately as Felda Chini. This area is where the population is most concentrated. It is not a coincidence that the three candidates – Umno's Mohd Sharim Md Zain, former (whose membership is not revoked) Pekan Bersatu deputy chief Tengku Zainul Hisham Tengku Hussin and blogger Mohd Shukri Mohd Ramli all have Felda roots.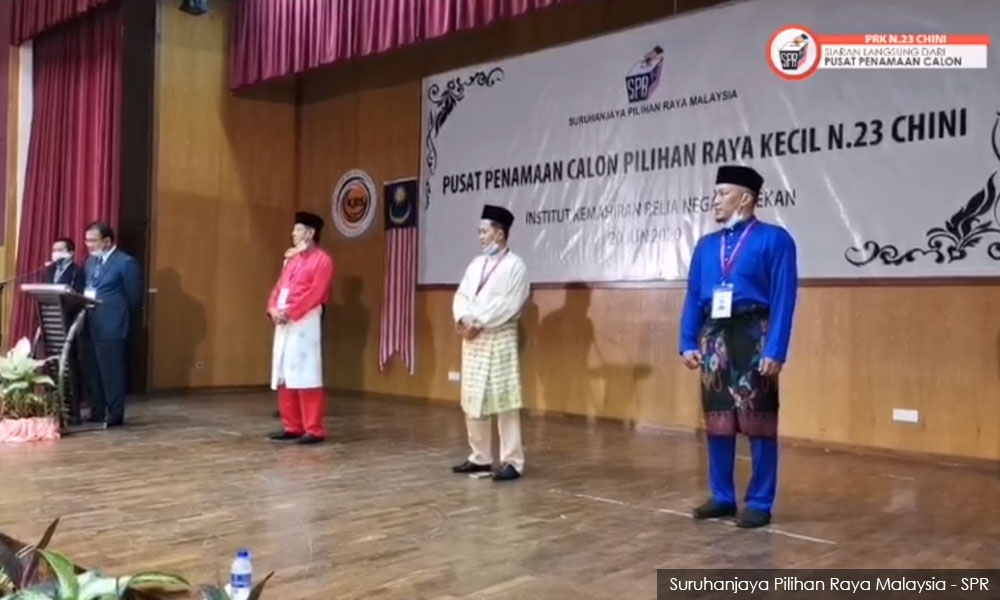 Incomes rise and fall with the price of rubber and palm oil. Malaysia's intense politicking is far removed from daily lives. Conditions in this Felda area are modest, as parts of the infrastructure in this area has not been properly maintained. There have long been problems with clean water supply.
Just this week, the PN government announced the scheduled completion by September 2021 of a treated water reservoir for Felda Chini Timor at the cost of RM18 million – an ongoing complaint for over 30 years. Fortunately, the by-election has brought needed attention to the community, which have long supported Umno but also experienced neglect in attention to grassroots and remote rural communities.
The contest is taking place in a 'quiet' Covid-19 campaign. One of the worst things that can happen in this campaign is for someone to get the virus from the election. Chini has been in the green zone, although this has not been the case for other parts of Pahang. The remote communities of Chini are facing greater risk with increased visits from outsiders – they are dependent on the adherence of campaigners and their supporters to the protocols put in place.
Given the lack of adherence to other regulations involving campaigns in areas such as handouts, there is legitimate reason to worry about contestants following public health regulations. This is arguably the biggest test for Chini – whether holding the election puts people at risk and whether the contest actually improves the well-being of the voters.
Bringing voters back, and out
The political risks on the surface appear minimal. Chini is an Umno stronghold – an overwhelmingly dominant Malay majority seat with 90% Malay voters. Estimates of voting patterns show that turnout levels have dropped in past elections, in part due to many voters living outside and in part due to the fact that the contest has not been seen as competitive. Some voters who protest do so quietly by staying home.
Turnout levels will be an important indicator in Chini, which local party operatives are already working to address to bring voters home to vote (a not-so-easy task given concerns about potential risks travelling in the Covid-19 era).
One of the needed measures not yet introduced in the new standard operating procedures – SOPs – has been a mechanism to allow voters outside of the area to vote, a persistent problem in Malaysian elections and one that gives advantage to the party with resources to spend on bringing voters back. Voters will still need to travel home to vote.
Given that there is less party competition in this contest as well as modest potential health risks and challenging economic realities, the motivation to go home among voters will be low. The question will be how low will the turnout be and how much money and resources will be spent to address this – with the aim of 'showing' a victory.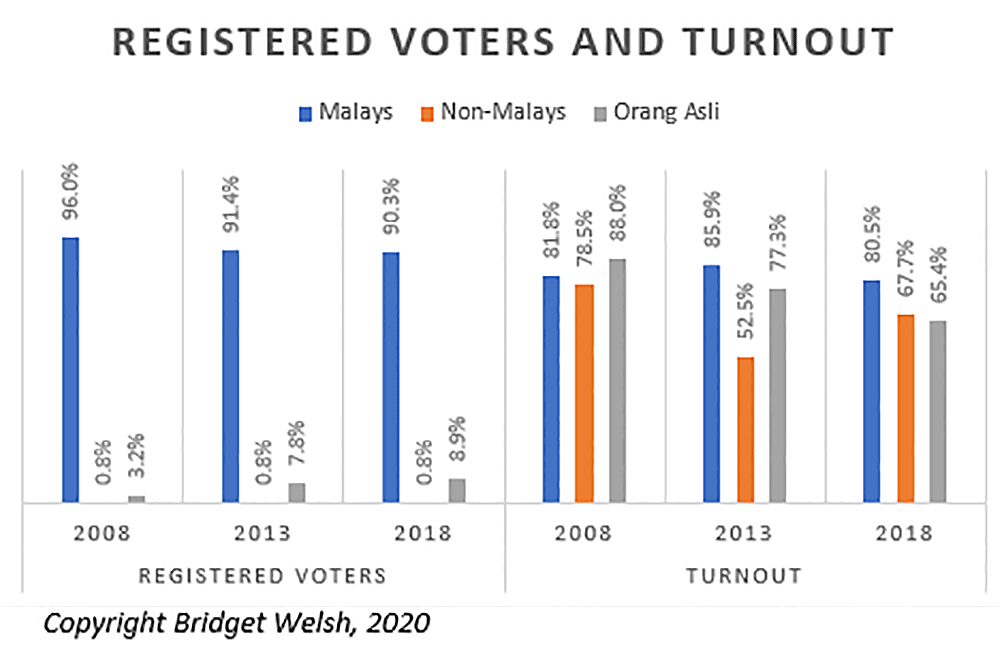 Propagating Malay unity
Another key aspect on display will be the portrayal of Malay unity. This aims to address the reality that the Malay community is arguably the most divided and fragmented than it has ever been. While the Felda swing away from Umno in GE14 did not fundamentally change the political outcome in this constituency, support for Umno among Malay voters dropped 15% – from 73% to 58% in 2018. Umno retained a comfortable majority, but the divisions among Malays extended into Najib's political base.
PAS picked up greater support in this seat, winning 36% in a GE14. This trend toward the Islamist party has increased in the last two elections. Pahang is a state where PAS' cooperation with Umno undercuts its own chances to build their own independent support and build itself as a competitive party winning victories in its own right.
Given that the outcome is already presumed in favour of Umno, the by-election will test the support of PAS grassroots for Umno and Najib, whether those who opposed his leadership can, in fact, swallow the political pacts of party leaders. Expect PAS leaders to make a showing in the campaign – as the 2018 PAS candidate and state deputy chief Mohd Fadhil Noor Abdul Karim did during the nomination process. But it is not yet clear how much PAS supporters have drunk the Muafakat Nasional syrup and are willing to participate in support of strengthening Najib's role in national politics.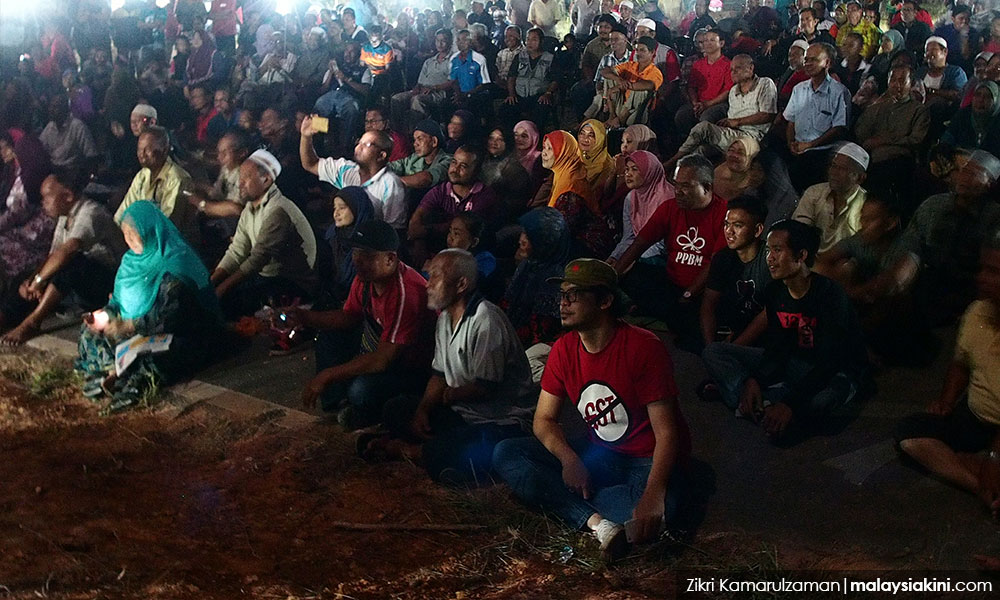 Keep in mind that 1MDB had little resonance among rural Malay voters, as few connect the damage done to Malaysia's international reputation and finances with their daily lives. Felda mismanagement was more prominent, and these issues remain paramount for settlers who were hoping for meaningful reforms of this sector.
Deeply structural, the Felda problems remain serious and the PN government has not done anything to address this – although the graft charges against former Felda chairperson Isa Samad have moved forward – he was ordered to enter his defence for nine charges but was acquitted on one charge, criminal breach of trust (CBT). With this history of Felda mismanagement, Umno however would like to increase the majority and share of the vote won in this Felda area to showcase that their former (and current) leader has support.
Not fielding Najib's son Mohd Nizar Najib was a strategic decision to damp down anti-Najib sentiments. While portrayed as not promoting a family dynasty – which could have stoked greater resentment – the reality is that Najib needs a strong victory in his home ground to further consolidate his dominant position in the party. The image being created is that everything is back to 'normal'.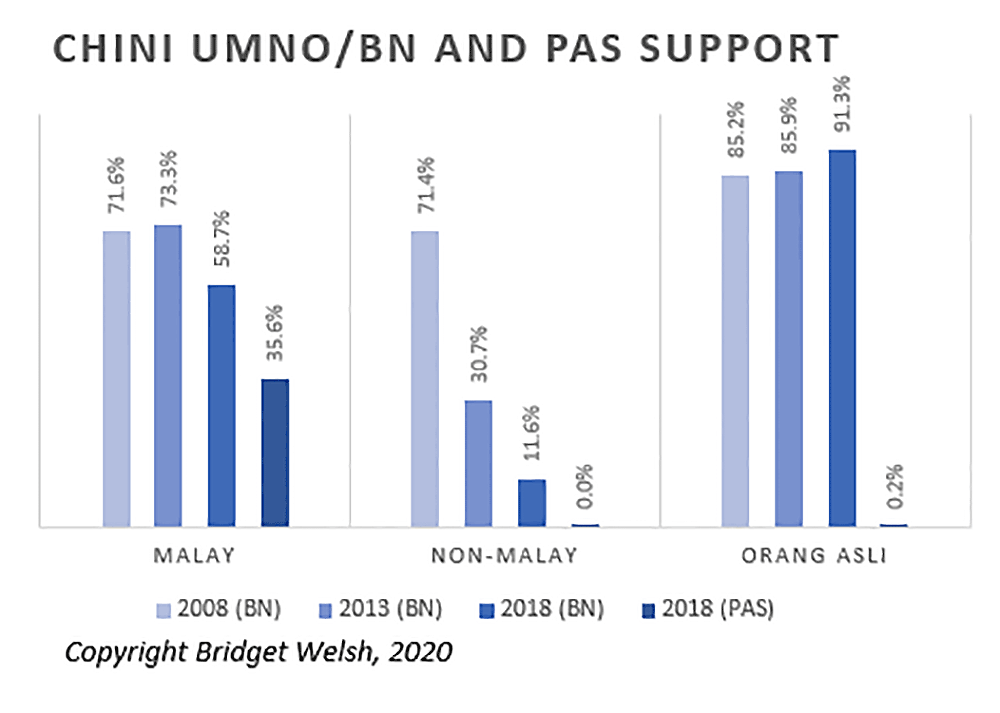 PN, more broadly, also wants to showcase that the Malays are overwhelmingly united in support of its government – that, here too, everything is 'okay'. This helps build legitimacy for the government that continues to be seen as illegitimate by many Malaysians that has yet to win a majority in Parliament.
Testing youth on board
The group that will decide whether these narratives have resonance is the young. Voters under 40 comprised 60% of Chini's registered voters in GE14, and they turned out to vote in higher numbers than older voters. Umno's candidate, Mohd Sharim Md Zain, is 41. This choice of candidate aims to try to win youth support.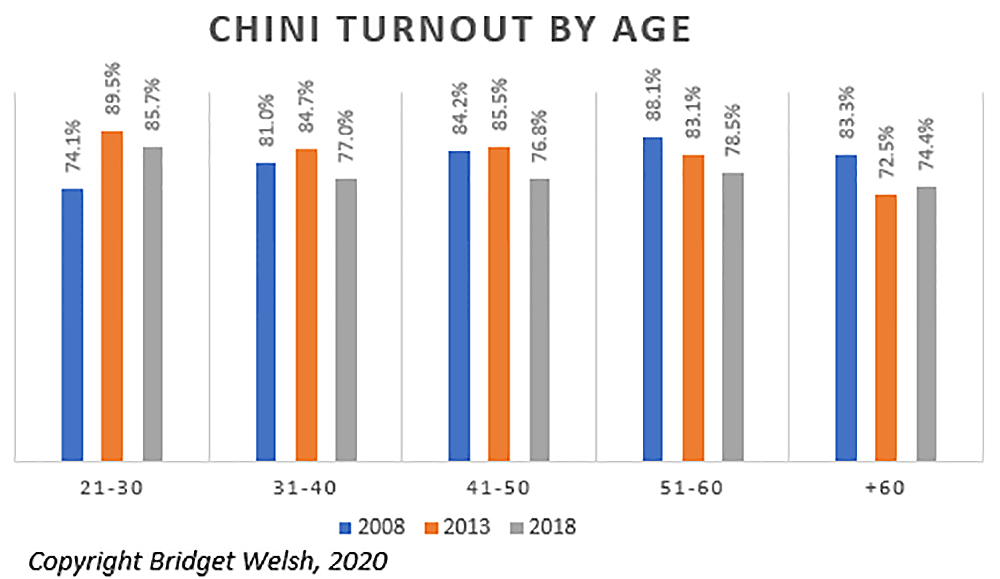 It will be a challenge. Youth support for Umno dropped 17% among those in their 20s and 16% among those in their 30s, a cohort alone that comprises over a third of the electorate in Chini. It is young Malays who have moved their support to PAS, and where Umno will rely on PAS to win them.
Keep in mind that many of the younger voters are outside of the constituency and are more likely not to return to vote. The youth are more likely to be disengaged with politics, focused on the difficult economic realities. They are also on the frontline of the economic decline of Covid-19, looking at the present and to the future, rather than the past. Najib hopes they will indeed forget the past.
The test for all the political parties is concentrated among the young, who will be the driver of change for the country, especially in Malay-dominant constituencies such as this one. If Umno and PN can win back their support, these parties may believe that their future is more secure and confirm the effectiveness of the decision to form Muafakat Nasional. But they would be wise not to read too much success into this no-contest seat in a leader's stronghold.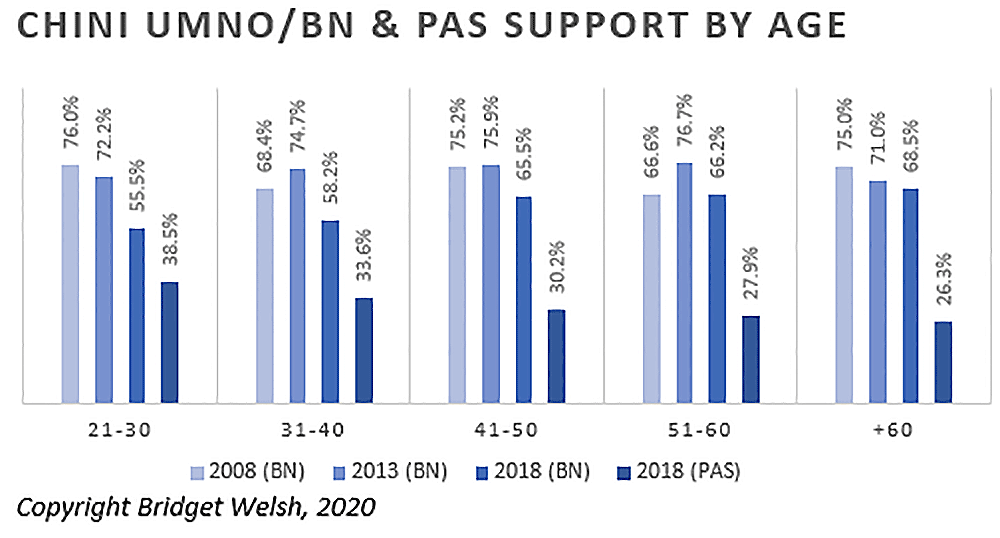 Desiring the 'old normal'?
From afar, many will see this no-real-contest election as irrelevant and inconsequential. Opposition to Umno remains weak. The two independents will try to capture some of the protest votes. In GE14, Pakatan Harapan picked up only 6.5% of the vote – and now this sentiment is split between two independent candidates.
PKR's decision not to contest reflects the political reality that a win was not viable and in fact, would add to the woes Harapan is facing. The chances of the independent candidates are even slimmer. Their goal is to cut into Najib's majority – to take away his 'crowing' power. If they do in fact win a sizeable share of the vote, this sends a signal to Harapan parties that voters are willing to look elsewhere to show their opposition.
For Najib, however, this poll matters as it offers an opportunity to strengthen his hold over the party and his influence in PN. Ironically, if this seat was not in Najib's constituency, there might not have been a contest at all. The by-election allows for the image of a unified Malay community to be portrayed, reversing GE14 electoral trends of fragmentation and erosion of youth support. PN also potentially benefits from the uneven opportunity to claim legitimacy.
The desire to return to 'old normal' in Malaysia is strong. The desire for 'old' politicians to create the image of 'old Malaysia' is even stronger. Chini is providing an opportunity for this to happen. It is allowing those contesting to send a message that the old party and old leader is back, that Malaysia is safe, as campaigns can proceed without minimal disruptions. This election could create a false illusion of support for trends that in fact do not extend across the country.
Let's hope that health concerns are given vigilant prominence and voters in Chini actually benefit from the attention they now receive in concrete measures that address the real livelihood challenges they face, that the Chini campaign brings attention to the serious issues of Felda/rural development and how elites only strategically pay attention to rural areas when they need their stamp of political approval. Malaysia's future needs a rural heartland that is not neglected and taken for granted.
Taken from malaysiakini.com