24 Sep

The Covid-19 factor in Sabah polls

With case numbers from Sabah sharply rising, reaching 627 during the campaign so far, there is real anxiety about Covid-19 on the ground. These concerns affect not only the voting this Saturday but raise serious questions about how the health pandemic will affect lives moving forward within Sabah and Malaysia more broadly.

While people outside of Sabah are asking whether a second wave is starting or whether developments in Sabah will lead to a wider trajectory for the state and Malaysia as a whole, those inside the state are assessing the performance of the Muhyiddin Yassin federal government. While views vary, increasingly, Covid-19 governance in Sabah is being seen as a failure of the federal government. Poor management of undocumented persons and federal facilities feed conspiracy rumours while inadequate health services, neglect of poor populations, limited testing, the imposition of a same-blueprint fits all approach and the perceived use of Covid-19 for political ends have left a mark – one that is staining Malaysia's record in Covid-19 management.

Recommendations

Before delving into the different facets of Covid-19 in Sabah and how the disease has shaped this state election, let me begin with some recommendations.

First, the Election Commission (EC) should do more to assure that the standard operating procedures (SOPs) are put in place to protect Sabahans as they go to vote. The lack of adequate assurances and a clear outline of additional measures that protect citizens have contributed to anxiety. Peninsula-based politicians failing to set good examples by wearing masks properly in campaigning did not help.

Across the world, from South Korea, Mongolia to neighbouring Singapore, elections have been held without any negative health ramifications. This was the case in the Chini and Slim by-elections here in Malaysia as well. Voting rights need to be guaranteed and there is a responsibility on the part of the EC to do more to show how it is protecting these rights. It should be made starkly clear that going to vote will not endanger voters with the assurance that the elections are administered in a way that does not endanger voters. Neither Chini nor Slim led to Covid-19 clusters and this should be the case in the Sabah polls as well – if SOPs are enforced.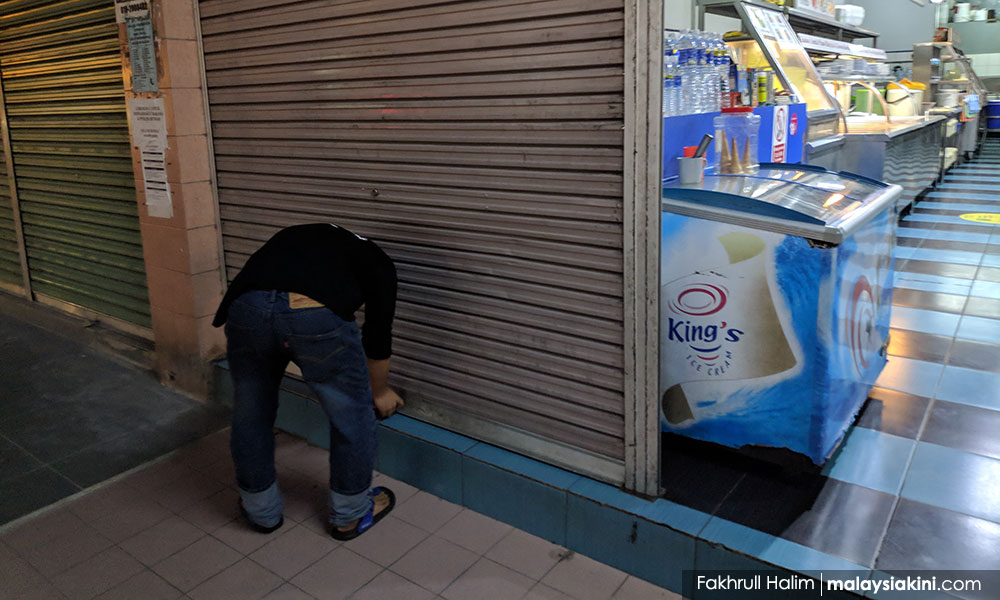 Second, an independent body, led by Sabahans and comprised of medical professionals and representatives of civil society, should be set up to assist with Covid-19 management in the state and to work collaboratively with federal and state health authorities. In principle, Sabahans need to be better consulted as this strengthens policy implementation. Local knowledge, deeper social networks and expertise should be tapped, especially given the ethnic and other social complexities of Sabah. Given the current realities of political uncertainty at both the state and federal levels and underlying tensions in federal-state relations, politics and politicking should not be a detriment to the safety of Malaysians. Bringing in additional expertise can reinforce the ongoing administrative efforts to address Covid-19 and help ameliorate the rising number of cases.
Third, health authorities can improve information about the clusters and the efforts that are being taken in Sabah itself to reduce the risks and spread of Covid-19. More attention should be made to the unique conditions in the state. Sabah has less Internet access and even radio stations do not operate in some areas. Improved collaboration with local communities and more diverse communication can make a difference. In particular, Sabahans, especially those in the more Interior areas and poorer Sabahans with less access to information, need to know where they can get tested and the proactive measures they can take given the current increase in risk. The presence of a large undocumented population needs to be better incorporated into policy implementation.
Below I outline some of the issues related to Covid-19 in Sabah, linking the discussion to the ongoing political polls. Let me emphasise that these issues are part of what needs to be a wider conversation, a reassessment of how Covid-19 management can be more sensitive to local conditions while tapping into resources at the state level to be more effective. With possible national elections on the horizon, greater preparedness is needed.
Conspiracy framing
An important part of a new approach is building trust. Despite the dismissal of the commentary that Covid-19 is a conspiracy, few appreciate how widespread the perception is within the state that Covid-19 was brought into Sabah from outside. There are two dimensions to this. First, given that recent clusters began in the lockup in Lahad Datu and deep suspicion and anger at the federal government for decades of perceived neglect, many Sabahans blame the federal government for the recent rise in Covid-19 numbers.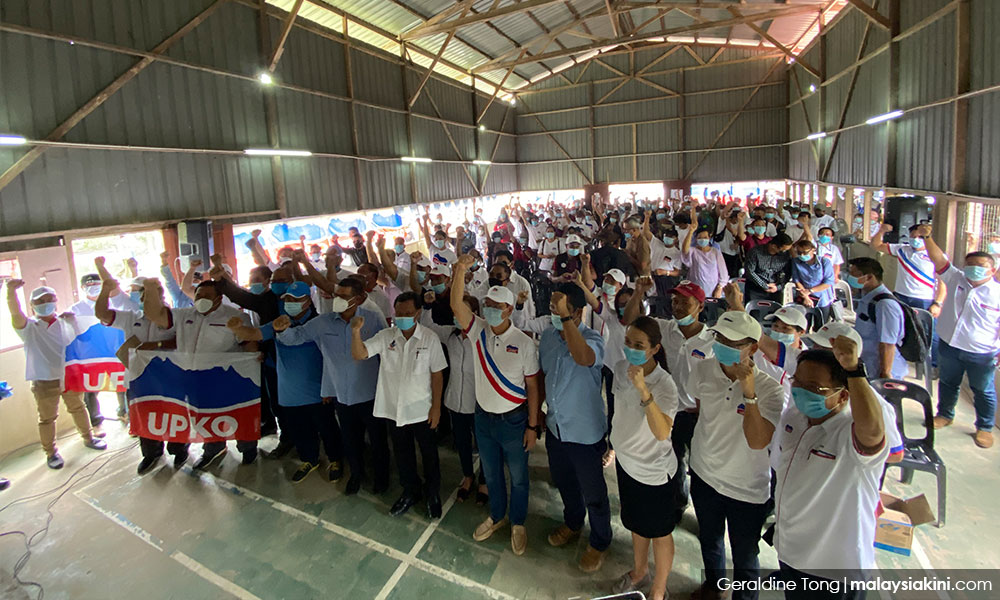 The timing of the initial clusters around polls reinforces the conspiracy mindset along with many movie plots that make this dynamic "real". Some believe that the federal government planted the virus and are using fearmongering to reduce turnout.
This federal conspiracy framing is reinforced by underlying frames that see the threat to the state from illegal immigrants, or PTI (pendatang tanpa izin or undocumented migrants). As the recent virus clusters began on the east coast of Sabah where the PTI issue is seen as most concentrated, the entry region, Covid-19 has also been intertwined with deep resentments about how the federal government has supposedly caused this problem in its (mis)handling of immigration matters. Some go further and tie the PTI issue to Warisan believing that the supposedly created east coast clusters were engineered to undercut Warisan and reinforce the sensitive issue of concerns surrounding illegal immigrants.
There is no concrete evidence of these conspiracy rationales of how Covid-19 has developed recently in Sabah. The conspiracy framing of the rise in Covid-19 is a product of deep-seated resentments and suspicions. It is also the result of inadequate transparency in how the cases in the lock-up facility evolved, and other, now seven, clusters emerged. Greater openness and better communication on the Sabah clusters and the overall projection for the state would go a long way towards reducing suspicions and building trust.
From fearmongering to fear
While many want to look at the developments in Sabah more objectively, an issue that reinforces distrust is that there is perceived fearmongering. As the cases have risen, there is also a quiet undercurrent that the issue of Covid-19 is being used to reduce voter turnout, a development that is seen to disproportionately affect Warisan Plus at the polls.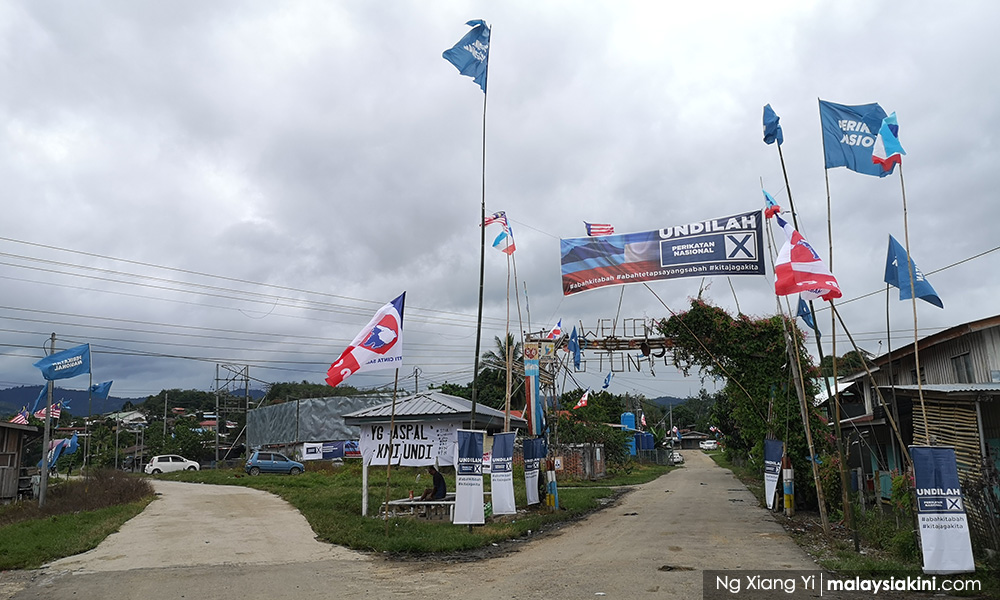 The reason is that turnout in Sabah is highly politicised. Here is where the resources advantage of parties with political machinery make a real difference. While vote-buying is happening, the most money is spent paying for transportation costs to take voters to the polls and to offset costs of returning home. The duit tambang payment is a long-established practice. Distance is a factor in Sabah and during Covid-19 the need for financial support is enhanced. Warisan Plus parties rely more on "mood" for their supporters to turnout than financial, so Covid-19's potential effect negatively affects them to a greater degree.
Fear is cutting into the mood. Anxiety is especially present among female voters and among the Chinese and more middle-class voters. Social media is rife with reports of people not going back to Sabah out of concerns about Covid-19, reinforcing my recommendation above that electoral authorities need to provide proper reassurances on safety to voters. The best management of Covid-19 involves better communication.
Look at the numbers
No question, the number and trajectory of cases in Sabah is worrying. The sharp increase has contributed to disquiet. It is important to put these numbers in perspective. The total cases in Sabah are 1,386, less than Kuala Lumpur and Selangor. In fact, Sabah's overall numbers are on par with Negri Sembilan, which stands at 1,044. Kedah also had a sharp increase in clusters recently. There was never the hysteria and "lockdown" demands for these states as being raised about Sabah. Health policy needs to balance the interests of all and this begins by allowing health professionals to assess the trajectories and spread of Covid-19. The numbers remain considerably lower than in other neighbouring countries, and death figures in Sabah fortunately also remain low at 11.
Second, there has been an increase in testing, with new kits and wider testing areas. The attention to Sabah, with polls very much in the background, has encouraged more testing. Malaysia's testing numbers remain low compared to other countries so it is not clear whether the new cases were already present or a product of increasing trends. Increased case numbers may be as much a product of better responses to Covid-19. There have been repeated calls for more testing across Malaysia.
Third, despite this important qualifiers, there are three worrying dimensions to the cases numbers so far. Most of the cases are local transmissions, many are from unrelated clusters/cases, there is a growing geographic spread in the cases within Sabah and there has been a sharp rise with seven clusters to date. The Covid-19 situation in Sabah is serious. These issues need greater attention.
Sources of vulnerability
Part of this involves recognising the unique health policy challenges that Sabah faces. The large undocumented population, estimated at over one million, and the porous 1,400 km borders need greater attention. Security has improved – thanks to the Eastern Sabah Security Command (Esscom) – but resources are strained. Both Indonesia and the Philippines have higher Covid-19 incidence rates.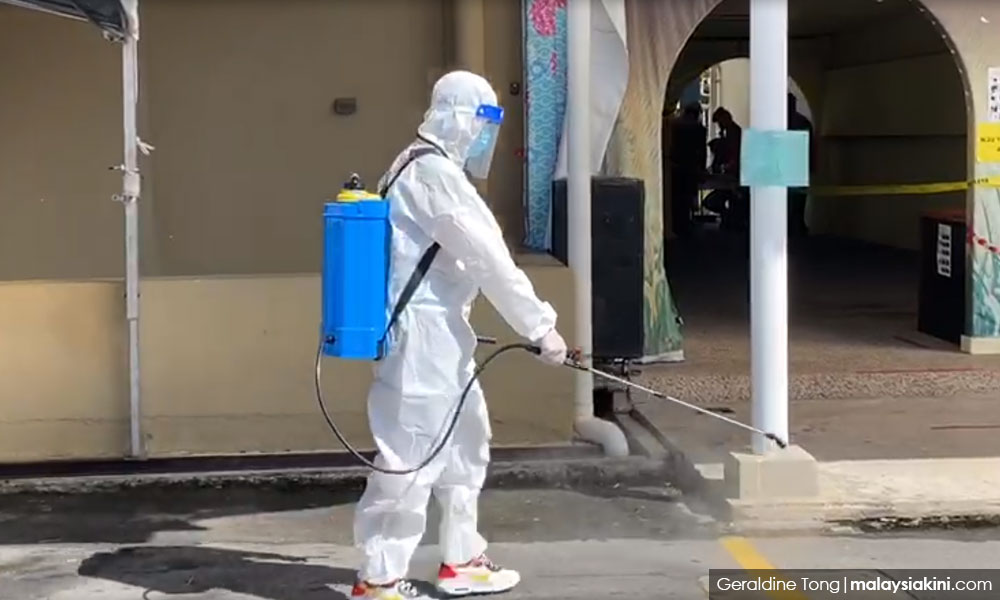 New approaches should be introduced for the migrant community, building on local trust networks. Many of the stateless have long roots in Sabah. An approach that replicates the alienating law enforcement treatment of migrants will not be effective.
Sabah's poverty, at nearly one-fifth of households according to the 2019 Department of Statistics' Household Income and Expenditures Survey, raises the need for greater education and outreach. The reality is that many of those working in the informal sector and for daily wage have little choice but to work – the poor are at higher risk. Muhyiddin's government has increased assistance but the funds allocated are inadequate and should be better targeted. It is not a coincidence that some Covid-19 cases are higher in places with high concentrations of poverty such as Tongud and Kunak. Much of the poverty, one in three households, are in rural areas.
This is where arguably one of the most serious challenges lies – a lack of health facilities and personnel. Doctors are often hours away from rural areas, in some cases not accessible and without funds for travel. A study by the Ministry of Health published last year found that Sabah has the worst disparity in the country with regard to doctors, 1:856 persons, compared to the national average of 1:530. Sabah's medical personnel disparity was higher than that of neighbouring Sarawak at 1:662. There are only 20 public hospitals in Sabah and an additional six private facilities, all concentrated in the urban centres especially Kota Kinabalu and Sandakan. Sabahans need better access to health services, an issue that feeds into resentment towards the federal government and parties related to the federal government.
Covid-19 has been an issue in the Sabah election. This piece has concentrated on the disease trajectory and local conditions but aid distribution and amounts have been part of the campaign messaging. In fact, Perikatan Nasional has used its positive Covid-19 response as a means to shore up its support, a cornerstone of the Muhyiddin-centered campaign. It is thus ironic that Covid-19 has emerged so serious an issue and showcases the shortcomings of the federal government's service provision. Sabahans are worried that after the election, a state-wide lockdown will be imposed. This would politicise Covid-19 further as emotions are high.
Over the campaign, I continue to be impressed by how well the SOPs are being followed by Sabahans even in the interior areas. They understand the risks and deserve more assistance to reduce future risks. Broader interventions, public assurances around voting safety and greater sensitivity would go a long way towards strengthening the Covid-19 response beyond its politics.
Taken from malaysiakini.com